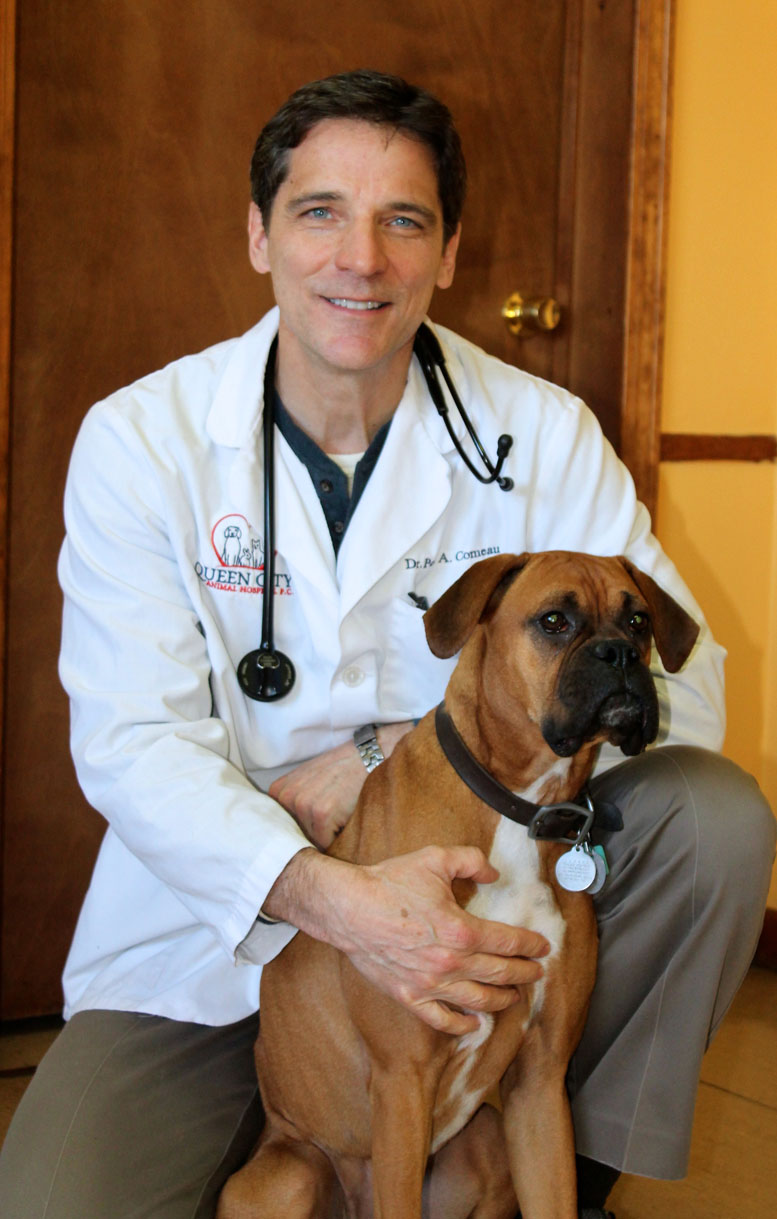 Dr. Paul A. Comeau, who grew up in New Boston, NH, is a general practitioner as well as the owner of Queen City Animal Hospital. A graduate of the University of New Hampshire with a B.S. degree in Animal Sciences, he went on to earn his Doctorate of Veterinary Medicine at Gregorio Araneta University in the Philippines in 1987. As a foreign educated veterinarian, he acquired additional certification from the Educational Commission for Foreign Veterinary Graduates and Oklahoma State University School of Veterinary Medicine.
After practicing veterinary medicine for five years as an associate veterinarian at both the Schuylkill Veterinary Hospital in Pottsville, PA and Countryside Animal Hospital in Hudson, NH, Dr. Comeau decided to purchase Queen City Animal Hospital in 1995.
Active in several professional organizations, Dr. Comeau is a member of the New Hampshire Veterinary Medical Association, the American Veterinary Medical Association and a fellow of the Surgical Laser Society. Dr. Comeau's professional interests, in addition to general medicine, include surgery, ophthalmology, exotic animal medicine and geriatrics.
During his leisure time, Dr. Comeau enjoys basketball, baseball, swimming, camping, and snowboarding. He enjoys the companionship of his two dogs, Gracie and Gizmo and his two cats, Heather and Mufasa.