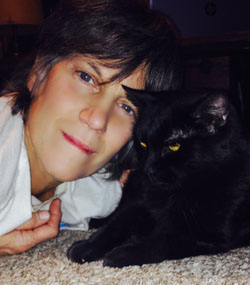 PAM ROCK-BROWN
Pam from Napanoch NY and has been a veterinary technician since 1980. She feels the time has just flown right by. She loves the job and the people she works with. She could not imagine doing anything else. The pets and the people make it all worth the while for her and the greatest feeling is when pets are feeling better. She likes the puppy dog eyes looking up at you and the gentle sounds of a purring cat. She wishes they could all be our life long companions!
Her immediate family includes her husband Randy, son Jesse and daughter Sahara. She spends her undivided attention on her 3 cats Brazil, Cario, and Milan.
---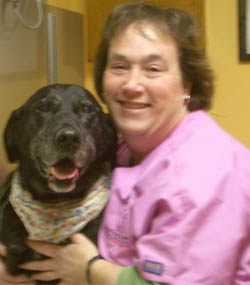 LORI JACHE
Lori grew up in Auburn NH, graduated in 1979 from Manchester Central High School. She began working for Queen City Animal Hospital in 1976 and the time has brought her a lot of enjoyment working with the doctors, staff, clients and their pets. Lori's home is filled with 2 dogs Nikka and Mocha Joe, Lucy the Cat, and Nemo her cockatiel. Her daughter is now off to college so Lori will spends a lot of weekends and holidays visiting with her. She also likes a good movie or to do some gardening.
---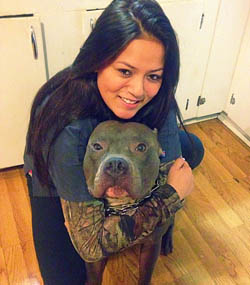 ANDREA COMEAU
Andrea joined the staff in September of 2014. She will most likely be the first person you speak with when you call.
Managing the phone lines keeps her busy, but she also helps out with preparing laboratory specimens, examination rooms,
assisting the doctor and technicians, and computer work. Animals have always been a part of her life. Pugsley the Pug was her loyal companion when she was born. She has seen many other animals including a one day old orphaned groundhog named Chuck that lived at home and the clinic for a time.
At home she has her best friend Maximus, who is a 2 year old Pitbull. In her free time she enjoys spending time with family and friends and going shopping.
---